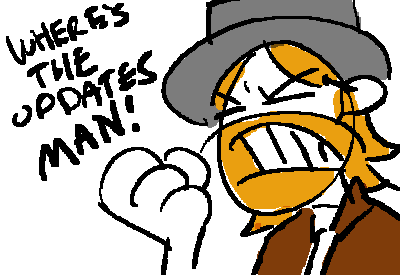 *Here is a list of running updates that I have added to the site.
Most recent changes are seen first and dated.
UPDATES:
*3-12-18: Created the "Class Project -Data Viz" page. This page is more content needed for class. It has alot of cool info on it that pertains to racing. Also has a "comical" top 10 ways to stop snoring infographic!!! Enjoy!
*3-5-18: Completed "Class Project -Blog #2"
*2-27-18: Made changes to my introduction on the Home page. Created this page so it can be separate from the main page. I know some of you out there have requested to me in person that you would like to continue to be able to see the updates that I have made. That is what this page is going to be all about. I appreciate the recommendation. These folks like to keep track of my updates as "not to miss out" on any new content that I have added. Thank You for your input!
*2-25-18: Started another Class Project. This page is called Class Project -Blog #2 & now can be found in the Navigation Bar/Menu. I have created a YouTube channel for this Site. Now I am able to share video's with you. The page is still developing. I got a pretty good start on it today. Please leave a comment! & thanks for lQQking.
*2-22-18: I finally figured out how to enable the "Comments" section on each page! YaY! -Please don't be bashful! Feel free to leave a comment on any of the pages and also, please feel free to share any portion of this blog for quicker access and to get the information out there. It would also be great to let other viewers & myself know what state you are from. Thanks for stopping by. 🙂
*2-19-18: Added a few more pages that are required for class. "Slotcar Fanatic" and "Meet Money" can now be found through the "Navigation" (Menu) bar.. They have a bunch of new content & drop down menu's for more pages…
*2-12-18:  I am currently following my Class guidelines. My next page is going to be a "bio" page. After that, I think we are allowed to start on our own content. I am going to first tackle the Box Stock Class. Going to be some video's and still shots. Also will include all of the links to the tools used.